Tim Atkin MW, sums things up beautifully, saying "the wines, the places and especially the people inspire me. There's something happening in South Africa that is unique in the wine world. Call it energy, call it creativity, call it optimism, call it all three. But it's apparent to anyone who visits the Cape.
To date South African wine has been one of the best kept secrets of the wine world. Now the stage is set for South Africa to flex its wine making muscle and for you to explore this New Frontier.
When most people think South Africa, they think about Safaris, the big 5, and the soccer world cup… and maybe the newly adopted national icon… something that calls to locals, that stirs deep emotional feelings of unity and comradery…. The Vuvuzela. This is South Africa's unique contribution to the…uhm… musical world, is made from the highest quality plastic, and can be found in most domestic sporting arenas… Ja, enough said, I apologise on behalf of my fellow countrymen!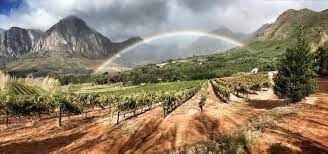 But enough talk of sporting behaviour, let's get onto discovering quality South African Wines.
So, South Africa makes wine?
Yes, and has done for more than 300 years. Did you know that Napoleon Bonaparte had 297 gallons of the sweet wines of Constantia shipped to him whilst in exile on the Island of St Helena in 1815; Sense & Sensibility, the Jane Austen Classic & Charles Dickens both make reference to these wines in their writings; Frederick the Great and Bismarck ordered it; and the English Prime Minister – who had sampled it with much delight at Downing Street – made sure that regular consignments from the Cape were delivered to Buckingham Palace for the King.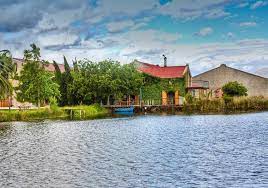 This all happened a long time ago. What's happening now?
South Africa, as a wine producer has 300 plus years of rich winemaking history which has laid the foundation for today's industry. Restrictions on where vines could be planted was lifted in 1992, revealing some incredible new wine regions that are transforming the discussion and leading the renaissance. The exciting new wave of young winemakers and techniques are replacing the old guard, and bringing a sense of urgency, youthfulness and experimentation into the mix. Lots of new boutique style operations are springing up across a diverse set of regions which is also driving an increase in Wine Tourism. Old vines, some greater than 60 years, are being carefully managed, guarded and worked to produce world class wines.
The present and future of South African wine is truly exciting. There is less reliance of heavy, over-oaked wines high in alcohol with a shift towards elegant wines. All of these factors can be summed up in one result, achieved in late 2018 when Tim Atkin MW, a respected British wine writer and Master of Wine awarded Kanonkop Paul Sauer 2015 a perfect 100 points in his seventh South Africa report – The first New World Wine to ever receive a perfect score. Two other wines were also awarded 99 points respectively. Could Kanonkop be South Africa's version of Penfolds?
Tim James comments in his guide to SA's newer wineries, "…such is the productive, creative energy of South African wine these days (I can't see any real signs of the revolution petering out yet) ".
A regional Snapshot:
South Africa's history of wine-making was not an easy journey. The earliest vineyards were established in Constantia, on the back slopes of world-famous Table Mountain. Stellenbosch, probably South Africa's equivalent to the Barossa Valley both in terms of volume, quality and recognition was established in 1679. The arrival of the French in 1688 saw the establishment of Franschhoek (French Corner) – similar to Mornington Peninsula in Victoria in terms of delicious Chardonnays and Pinot Noir production. Other notable regions include Paarl (Pearl, named after a huge Granite rock formation that make up Paarl Mountain which has been compared in majesty to Uluru, and Hemel-en-Aarde Valley (Heaven & Earth Valley) right down on the coast, also specialising in mouth-watering Pinot Noir, Chardonnay and red blends (now available in Australia) – many similarities here with Tasmania's Huon valley.
The complete lack in Australia of quality South African Wine…. Until now!
Brave New World Wine is now the largest independent importer of South African Wines into Australia. For way too long, the good people in this great southern land have been deprived of the best kept secrets in the wine world. We have hand selected the producers from regions producing wines that are packed with flavour, that over deliver on value and that talk of their interesting terroir and geography. We specialise in South Africa's unique varietals – Pinotage & Chenin Blanc.
Want to learn more? Join us for a tasting on the 18th of April in Melbourne as we bring some of these wines along, including the 100 Point perfect score Kanonkop Paul Sauer 2015 Bordeaux Blend – link to tickets here.
The good thing is that there is so much more to come. As Eben Sadie told Tim Atkin MW one lunchtime in the Swartland: "We are just warming up, we're just pulling our spikes on. The real race hasn't even begun. Just you watch what we can achieve."